Its oscillators are clean and precise, allowing for heavy modulation without any aliasing. It also features a powerful filter that can be key tracked to produce high leads and fat basslines.
Is Vital synth free?
The free version of Vital is an excellent VST synth for creating unique soundscapes. The plugin features three wavetable oscillators with spectral warp and traditional warp modes, a sample section for adding in your own textures, two filters with 32 selectable filter types, 4 assignable macros, and a full effects rack that includes reverb, delay, chorus, and more.
It also features high quality oscillators that have a low noise floor and an impressively sharp cutoff at Nyquist to avoid any aliasing. Additionally, it features a handy modulation preview feature that allows you to see the effect of a modulation before committing to it.
A full set of envelopes allow you to sculpt any parameter that affects the sound in Vital. This includes the frequency of the oscillator, which can be adjusted between 1/128th notes and 32 bars. Additionally, there are a number of LFOs that can be used as modulation sources. They can either be constant or sample and hold, and they can also be synced to the tempo of your composition.
Does Vital have a good sound?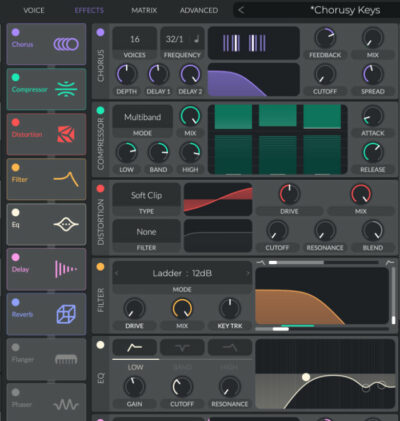 Vital uses a traditional wavetable engine but offers plenty of unique ways to modulate the sounds. It comes with a wide range of effects and an easy-to-use preset browser.
Like Serum, Vital's graphical interface is animated and provides useful visual feedback when adjusting parameters. The synth also features a dedicated modulation matrix with an intuitive drag-and-drop workflow that shows a modulation preview before committing.
Its three oscillators have both spectral and traditional warp controls, giving you almost unlimited possibilities. With the help of these, you can add harmonics and character to virtually any waveform.
Vital also lets you modulate many of its controls at audio-rate to create a huge range of new timbres. You can also easily create keytracked LFOs and even use them as oscillator modulation sources. The synth also features two fully-featured filters on the front panel and one more in the FX section, allowing you to design some really interesting sounds.
Is Vital as good as serum?
Vital's graphical interface might seem similar to Xfer Serum but it's much more than just a clone. It has nice visual animations for all its controls and effects and you can see exactly how your tweaks affect the sound.
Vital has two fully-featured filters that can be used for both OSC 1 and OSC 2. They offer high and low pass and band notches and even have a keytrack feature which makes the cutoff respond to the note you play.
The spectral wave morphing and FM synthesis are also great. You can even use Vital's text-to-wavetable to create your own wavetables. Then, you can use the dedicated mod matrix to modulate almost any parameter of the synth. There are also a variety of effects like delay, reverb and more to finalize the sounds.
Is Vital worth the money?
Vital is an incredibly powerful synth with a feature set that rivals products costing hundreds of dollars. It also comes with high-quality effects and a powerful modulation system. All of this combined makes Vital an incredibly useful tool for producing cutting-edge leads, deep basses, and rich soundscapes.
Vital offers a wide variety of synthesis options, including 3 wavetable oscillators and 2 filter slots. Its oscillators also offer a number of unique spectral warp modes that allow you to manipulate a waveform's harmonic content in creative ways. In addition to this, Vital has a variety of waveshaping filters, as well as a sample oscillator that allows you to import your own audio files for further expansion.
The synth also features a full modulation system, with three envelopes, four audio-rate LFOs, and two randomizers. Additionally, it has a mod remap function that allows you to customize the shape of each modulation source. It also has a comprehensive library of built-in effects, including reverb, delay, and distortion.